UPDATED 3-30-2020
Just click on the notices and that will take you to the Document YOU would like to see
*********************************************************************
Please click on the "Emergency Declaration"
Mayor signs new COVID-19 Emergency Proclamation for City of Broken Arrow
Post Date: 03/19/2020 7:00 p.m.
Mayor Craig Thurmond has signed a new Emergency Declaration due to the COVID-19 Pandemic limiting and closing certain commercial businesses in the City of Broken Arrow.
Broken Arrow City Council members held an Emergency Meeting on March 19, 2020, and voted to approve the Proclamation.
City officials are following the guidance of the Centers for Disease Control and Prevention and the Tulsa County Health Department to slow the spread of COVID-19.
The proclamation takes effect Friday, March 20, 2020, at 11:59 p.m.
Background:
COVID-19 is a new virus that currently lacks widely available testing at pharmacies and doctor's offices which reduces the ability to effectively track community spread. The Centers for Disease Control and Prevention issued the Revised Interim Guidance for Coronavirus Disease (COVID-19) on March 15, 2020 recommending a number of factors be considered in postponing or canceling mass gatherings, including that larger gatherings of more than 50 people offer more opportunities for person-to-person contact and therefore pose greater risk of COVID-19 transmission. On March 16, 2020 the Mayor of Broken Arrow issued an Emergency Declaration consistent with CDC and State Department of Health guidelines, including canceling events held at City-owned facilities and revoking special event permits until further notice. The President of the United States and Governor of the State of Oklahoma have declared emergencies due to the COVID-19 Pandemic. Residents are encouraged to remain vigilant and comply with CDC and State of Oklahoma guidance. More information can be found at www.coronavirus.gov.
****************************************************************************************************************************************************
CoronaVirus Pandemic Survival Guide
Officials have confirmed that corona is spreading at an ?exponential rate.?
Funny thing about stuff that is exponential.
Ever hear of the fact that if you could keep folding a paper over itself 56
times it'll be thick enough to reach the sun?
It's true.
The same is true of this coronavirus.
If 2 infect 4 which infect 8 which infect 16 you'll quickly be at millions... and it'll only take about 12 steps to get there...
Who's going to come in to ?handle? a million-person wide outbreak?
You guessed it.
The National Guard.
Well you're lucky.
Because a National Guardsmen just broke rank with his organization and
"shared the truth about coronavirus and what you can do about it.
His life is actually in danger for sharing this information."
But it's worth it to him if he can save yours.
Trust me. You need to see this! Click the link. It may be the click that saves your life....
P.S. The guy risked his life...
The least you can do is hear him out.
Survivecoronavirus.org
************************************************************************************************************************************************

By Debra Adams Simmons, HISTORY Executive Editor

If history is an indicator, we are in this for the long haul. In spite of our most fervent wishes to get outside and enjoy the rites of spring—college graduations, Mother's Day, youth sports—life is unlikely to return to normal anytime soon. The great influenza of 1918, considered the deadliest pandemic in modern history, offers a social distancing roadmap for tackling today's COVID-19.

After Philadelphia detected its first case of flu in September 1918, leaders warned people about openly coughing and sneezing, but ten days later the city hosted a parade attended by 200,000 people. The number of influenza cases continued to mount, and two weeks after the first case there were 20,000 more. Several cities (St. Louis's Red Cross motor poll is shown above) responded quickly and decisively—and had a strikingly lower initial death rate.

As the world grinds to a halt in response to the coronavirus, scientists and historians are studying the 1918 outbreak, which killed 675,000 Americans and from 50 million to 100 million people worldwide, for clues to the most effective way to stop the pandemic.

St. Louis strictly communicated and enforced social distancing, giving it one of America's lowest urban death rates when the outbreak, known as the great influenza, swept the nation (and the world). Minneapolis, Milwaukee, Indianapolis, and Columbus, Ohio, did the same thing—and had lower death rates the first few months.

But that's not the takeaway—because St. Louis relaxed. It declared victory too soon.
That second bump in this graphic above shows the influenza's tragic reoccurrence in St. Louis, writes Nat Geo's Nina Strochlic. Death rates shot up, higher than before.

The lesson from history–don't cave to a restless, pent-up, impatient populace; it could be fatal. Even as the beauty of spring comes into bloom, keep your distance!

Do you get this newsletter daily? If not, sign up here or forward to a friend.
The youngest slave ship passenger: Sometimes it takes time for history to get it right. Matilda McCrear recently was identified as the youngest and longest living passenger on the Clotilda, the last ship on which enslaved Africans were brought to the United States in July 1860. At least two others aboard Clotilda had been considered the longest-living survivors in recent years. Now, Dr. Sylviane Diouf, a historian who wrote the definitive book on Africans aboard the ship, has confirmed that McCrear, who was only two years old when Clotilda left the coast of what is now Benin, outlasted them both. As a reminder of how recently slavery existed in the U.S., Diouf talked to McCrear's two living grandchildren as well as her great-granddaughter and great-great grandson. In February, McCrear's great-granddaughter attended a presentation at National Geographic's headquarters to learn more about the 2019 discovery of the sunken Clotilda.
Not the first: Britain's Prince Charles, who tested positive for the coronavirus, was just the latest U.K. royal to fall before a virulent virus, says Nat Geo's Amy McKeever. Plague, smallpox, and "the Russian flu" have taken a toll on the monarchy over centuries. Civilian leadership hasn't been spared in this latest pandemic: Prime Minister Boris Johnson also has COVID-19.

What would elders tell you? They lived through a Depression and a world war. What's the advice of America's oldest to people going through family isolation now? Be generous. Notice small joys. Prepare more, worry less. That's according to Cornell gerontologist Karl Pillemer, who began interviewing America's eldest for a project in 2003. "A morning cup of coffee, a warm bed on a winter night, a brightly colored bird feeding on the lawn, an unexpected letter from a friend, even a favorite song on the radio," Pillemer advises. "Paying special attention to these 'microlevel' events forms a fabric of happiness that lifts them up daily. They believe the same can be true for younger people as well."

We asked, you answered: So how are you managing to make it through? For reader Steve Shannon of Richmond, Virginia, it's escaping the house and the coronavirus news to photograph birds and the blooming flowers along an uncrowded neighborhood walking trail. "I've been sending a photo a day," he writes. Here are two. Email us your stories from self-quarantine here.

In other news: An ancient Chinese noblewoman loved donkey polo so much, she never wanted the game to end. When she died 1,150 years ago, her instructions stated that she would be interred with her beloved beasts. That's according to Nat Geo's Kristin Romey, reporting on new research. Why ride donkeys instead of horses? Polo matches of the era, Romey writes, "could involve high stakes and high risk, and researchers suspect donkeys were thought to be safer and sturdier than horses."

Olympic curse? July 2021 may be when the Tokyo Olympics, canceled last week for the second time in 80 years, may take place. In 1940, Tokyo also was scheduled to host the Olympics, but in the run-up to World War II, the Games were canceled (as they were in 1944 as well). Though such cancellations are extremely rare, the Games have been subject to boycotts, bans, and even volcanic eruptions throughout its history, Nat Geo's Amy McKeever reports.
INSTAGRAM PHOTO OF THE DAY
I am a rock, I am an island: The tidal island of Mont Saint-Michel in Normandy, France, has ancient origins, inhabited by an Irish hermit, used for centuries as a stronghold and sanctuary for pilgrims. "I've been several times to this mysterious place," says photographer Paolo Verzone, "and every time I felt its charm intact."

See: Get a bird's eye view of Mont Saint-Michel

Are you one of our 133 million Instagram followers? (If not, follow us now.)
Modern history: We are doing a series of stories from the first places hit hard with COVID-19, among them Italy and Iran—and soon Paris and hot spots in the United States. Separately, the novelist Francesca Melandri, approaching a month's lockdown in Rome, offers wisdom for those shuttering themselves inside now, including:

1. You will put on weight.
2. You'll look for online fitness training.
3. You'll flaunt a newfound gallows humor.
4. You will make appointments in supermarket queues with your friends and lovers, so as to briefly see them in person, all the while abiding by the social distancing rules.
5. You will count all the things you do not need.
The taverns are fair full of gadabouts making merry this eve. Though I may press my face against the window like an urchin at a confectioner's, I am tempted not by the sweetmeats within. A dram in exchange for the pox is an ill bargain indeed.
Samuel Pepys, 1665
English diarist, parliamentarian, on the bubonic plague
DID A FRIEND FORWARD THIS TO YOU?
On Tuesday, George Stone covers travel. If you're not a subscriber, sign up here to also get Victoria Jaggard on science, Rachael Bale on animal news, and Whitney Johnson on photography.
Leave with a smile: This photo, taken during a 1930s effort by auto to retrace Marco Polo's route to China, never fails to produce a smile from Sara Manco, our senior photo archivist. "Who doesn't love happy kids cheesin' for the camera holding a puppy?" Manco says, adding: "I also love that the puppy is kept warm by being tucked in the girl's coat." Nat Geo's Maynard Owen Williams was part of a team driving from Beirut to Beijing.

Read: When the Silk Road met the Auto Age


This newsletter has been curated and edited by David Beard. Have an idea, a link, a story about how you're spending your time at home? We'd love to hear from you at david.beard@natgeo.com. Thanks for reading, and stay safe.
The Coronavirus Pandemic
To help you and your families better understand COVID-19—and learn how to protect yourselves—National Geographic is providing free access to all of our coronavirus coverage. To support more content like this, please consider subscribing to National Geographic.
Follow our photographer's eerie journey from a remote island in the South Atlantic, back home to an empty world.
********************************************************************************************


By Rachel Buchholz, KIDS AND FAMILY Editor in Chief

This weekend I went bear hunting.

Not for real bears, of course. That's just not something we animal lovers at National Geographic would advocate. But more and more communities are holding "bear hunts," in which residents place teddy bears and other stuffed creatures in their windows. The idea: While parents take children out to get some much-needed fresh air during these stay-at-home days, children looking out for their "new neighbors" get a surprising—and fun—activity.

A similar idea: a bio blitz—identifying as many living species as you can in a backyard or a block.

These types of activities are becoming more and more important in these increasingly scary times. Parents may be mastering the wash hands, eat right, sleep, and wash hands part, but addressing a child's mental health is something entirely different. "We're only starting to understand what the pandemic might mean for children's mental health and emotional well-being," writes Jenny Marder for Nat Geo. Her article has insights into what the experts are seeing, as well as tips on how to keep your children mentally healthy.

That means maintaining a flexible schedule and being open and honest about what's going on. (Here's an article about talking to kids about coronavirus.) Getting outside is also an important mental health booster.

The hardest one? Exuding a sense of calm yourself—even if you have to fake it.

Maybe a few random teddy bear sightings can help.

What kinds of fun activities are you doing with your children to maintain positive mental health? We want to hear from you!
Why (most) kids have a better shot: An early study from China shows more than 90 percent of pediatric cases involving coronavirus present as moderate, mild, or without symptoms entirely. That's not to say that kids don't get infected at the same rate as adults—they do. Caveats before you let those kids loose: children are getting sick; some have underlying health conditions that make it worse; a few have died; and many kids, unencumbered, would carry the virus to more vulnerable adults and kids.

Does that mean I still have to eat my vegetables? Experts say yes, kids. Keeping immune systems at their highest levels is more important than ever, writes Nat Geo's Christine Dell'Amore. Thankfully, "kids already tend to have healthier routines than their parents do," says Laura Gray, a clinical psychologist at Children's National Hospital in Washington, D.C. So, parents, no peanut butter breakfast, lunch, and dinner for the kids—or for you!

If animals can do it, you can: Social distancing, that is. Some animals stay more than six feet away from perceived health threats precisely to keep sickness at bay, Nat Geo's Sydney Combs reports. Some species, like chimps and honeybees, get aggressive to keep away intruders seen as health risks.

Family discussion (or not): 1. Is it time for a pet? Shelter adoptions are off the charts as we hunker down for the long haul. ... 2. Is it time for an animal webcam? Here's what Animals editor Rachael Bale recommends right now: "If it's the middle of the workday, and I need a moment to clear my head—Monterey Bay Aquarium's jelly cam, for sure," Rachael says. "If I could use a smile, I'd go to the feed of senior dogs at Old Friends sanctuary." Here are more ideas.
Forest bathing: These days, non-parents might miss the socializing of the office and afterwork get-togethers. Some parents, however, might pine for the solitude of a commute, or simply a few hours out of the house. For those of you near uncrowded woods, forest bathing might be for you. This ancient Japanese practice, literally soaking your senses in nature, has been shown to lower blood pressure, heart rate, and concentrations of the stress hormone cortisol. It also increases sleep duration and boosts the number of natural killer cells, says onetime skeptic Kelly DiNardo, who wrote about it for Nat Geo. (Subscribers can read the article here).

I wanna dance with somebody: Virtual dance parties are booming online, including an Instagram Live event last weekend that drew more than 160,000 viewers. Another option: Sing or play a musical instrument solo or with neighbors from rooftops, balconies, porches, and windows as locked-down families have done in places like Italy, Spain, Montreal, and Dallas. Beyond balconies, videos of musicians gathering remotely to record a song—such as this, this, and this—could give you a shot of joy.

Beyond Zoom meetings: Tired of long video-conference calls during your work from home? Why not revisit your teenage glories on Xbox with a late-night or weekend video game session? Invite friends online around the world you haven't hung out with for years? Or even friends nearby who you can't invite over to the house right now? Everyone else is doing it.
TRY THIS: BOREDOM BUSTERS FOR KIDS
Keep kids' brains active: Are your stir-crazy kids starting to act like animals? In honor of primatologist Jane Goodall's 86th birthday on Friday, have children take this Quiz Whiz to test their smarts about chimps, gorillas, and other apes. The Nat Geo Kids website has tons of other learning resources for parents like science experiments, personality quizzes, animal facts, and homework tips. And our partners at Dr. Cool have a great kit for making slime.

We asked, you answered: Last week we asked you to tell us about activities you were doing with your kids to keep them occupied during the day. Two of your suggestions: 1) drawing simple maps of the neighborhood and asking youngsters to navigate on bike rides; and 2) playing indoor volleyball with balloons. Read the full list here, then give us more ideas!

One last thing: How does your kid channel wanderlust after the family spring vacation was canceled? Here's a list of 20 recommended children's books by Nat Geo Travel's Amy Alipio that transport readers to places like Paris, Nigeria, and Scotland. If you've got a more just-the-facts kind of kid, check out geographical knowledge, science discoveries, and animal stories in Nat Geo Kids Almanac 2020.

This newsletter was edited and curated by David Beard. If you want to receive this newsletter regularly, sign up here — or pass this along to a friend. We all need a little help these days. Have a safe and sane week ahead.

Subscribe here for Nat Geo Kids or Nat Geo Little Kids magazines.
By Whitney Johnson, Director of Visual and Immersive Experiences

For years, they've flown, sailed, and driven to the world's hotspots.

This time, the biggest story in years, and some of the world's top photographers were grounded.

Then the story came their way.

However, they are—like many of us—stuck in their homes for the most part, hoping to wait out a pandemic safely, and passing the time helping neighbors or reflecting upon their suddenly slow-paced lives. "I am somewhat enjoying the downtime at home with my daughter," says Rena Effendi, in her Istanbul place (above) after traveling to about 20 countries in the past year.

Downtime? They're not not exactly sitting it out. Some of them are thinking more deeply about the images they are making close to home. Here are a few vignettes from a story gathered by photo editor Maura Friedman:
"On the first morning of self-quarantine, an unexpected blossom of light appeared on the wall in my partner's apartment near Gothenburg, Sweden," says photographer Acacia Johnson (above). "Since starting our self-quarantine, I've found myself making photographs in the way that I did when I first picked up a camera as a teenager—searching for quiet magic in the everyday. In this time of uncertainty, it's comforting to recognize the beauty in the small details all around us."
"Here in the south of Bahia [Brazil] there is no structure for this crisis. People continue to live their normal lives, going to the beach, respecting the distance sometimes," says photographer Luisa Dörr. "[Bahians] are a very tough people, raised in the forest, working their whole lives under harsh conditions. They say that a virus is not how they die. Also they are very religious, and most of them strongly believe that God will protect them."
"With uncertainty comes a deeper awareness, not only for the shifting parabolic curves of this pandemic, but for the minutiae of daily life," says Kenya-based photographer Nichole Sobecki.

"The neighborhood hawks, the warmth of the ground beneath us, quiet moments together. I've spent much of the past decade watching as hotels and airports and rushed meals blurred into one line of continuous motion. Now, with all travel delayed, time stretches out. I worry about what things will look like in my adopted home of Kenya—vibrant, yet vastly unequal—when the full force of this storm hits."

Do you get this newsletter daily? If not, sign up here or forward to a friend.
YOUR INSTAGRAM PHOTO OF THE DAY
Saving wallabies: When we last talked to photographer Matthew Abbott, he had taken an iconic photograph of a panicked kangaroo hopping past one of Australia's many bushfires; now, the Australian photographer has covered an emergency operation air-dropping carrots and sweet potatoes to feed brush-tailed rock wallabies whose charred habitat has been stripped of their normal food. The effort is helping, the New York Times reports.

R.I.P. Maurice Berger: This historian, critic, and curator of photography died in his home on Sunday, the New York Times reported. "This is a stunning loss," tweeted historian John Edwin Mason, who credited Berger as "one of the people who did the most to broaden the field and argue for the centrality of the African American experience in American culture." Berger was 63.

In his own words: Here's Maurice Berger, writing for Nat Geo last year, on visual artist Omar Victor Diop: "By recasting history and posing as its subjects, Diop makes the past come alive in the present. He focuses on our collective humanity, affirming the debt we owe to the efforts of our ancestors ... In the end, [Diop] celebrates the power of black resistance, in its many forms, to change the world."
Away from people, back toward home: Photographer Pete McBride thought he was headed to the land of Shackleton and solitude. Working as a guest speaker on a National Geographic Explorer journey to the deep South Atlantic (above) toward Antarctica, McBride lost himself among passengers and 200,000-some penguins. "When the world screeched to a halt, I didn't notice," McBride wrote about his complicated way back, one step ahead of a collapsing world travel infrastructure. Here's his report, and his photograph of an eerily emptied Chicago O'Hare International Airport (below) as the COVID-19 pandemic and stay-at-home orders took hold.
I do not say with words. I do not say it with images either...I do not say, I show. I show people who move and speak.
Éric Rohmer
French director, "Pauline at the Beach," "Claire's Knee"
DID A FRIEND FORWARD THIS TO YOU?
On Mondays, Debra Adams Simmons covers the latest in history. If you're not a subscriber, sign up here to also get Victoria Jaggard on science, George Stone on travel, and Rachael Bale on animal and wildlife news.
Not this year: The cancellation of this year's Olympics in Tokyo because of COVID-19 was the first time anything but a world war had stopped this international gathering. That said, boycotts have abounded ever since the modern games began in 1896 in Greece (above), Nat Geo's Amy McKeever writes. Photographer Alexander Wilbourne Weddell took this image for Nat Geo in 1922.

Subscriber exclusive: What you need to know about the 'original' Olympics

This newsletter has been curated and edited by David Beard, and Eslah Attar selected the photographs. Have an idea or a link? We'd love to hear from you at david.beard@natgeo.com. Thanks for reading!
update 3-30-2020
********************************************************************
YOUR NEW 2019/2020 Turtle Creek HOA Statements
are coming to you shortlyexpect them about April 1, 2020
If YOU did not get your statement, Please call or Text
Art Jiles
918.258.2298
or email
artjiles@artjiles.com
just click on the above email address
Your Dues go a long way at getting things done
here in Turtle Creek!
THANK YOU!

The Following paragraph is from
"The Turtle Creek Homeowners Association Covenants"
Please take time to read and understand that the YOUR Association
has the ability to place a lien upon your property for past due Dues and the
cost to collect those dues

M. Mandatory Membership. All lot owners in this Addition shall be subject to mandatory
membership in the Turtle Creek Homeowners Association, an Oklahoma corporation,
and shall be bound by the Certificate of Incorporation and Bylaws of Turtle Creek
Homeowners Association, including the payment of mandatory annual dues established
by said Turtle Creek Homeowners Association. Turtle Creek Homeowners Association
and/or any individual property owner may exercise any and all appropriate legal or
equitable remedies against the real property of any person failing to pay the mandatory
dues each year, and can maintain a suit in the District Court of Tulsa County for the
purpose of collection of those mandatory dues. The prevailing party in any such lawsuit
shall be entitled to their costs of action, including a reasonable attorney's fee.

Remember, YOUR dues are used to maintain the Entrance,
Maintain and Pay for the
Sprinkler System, The Electric service, Water Service,
The Plantings and Maintenance of the Entrance,
Christmas Decorating Contest, Entrance Decorating for Christmas,
Halloween Parade and Security, The Annual Garage Sale
and ads associated with the sale PLUS the Mowing of the Areas
Along South Aspen Avenue and along West Houston Street,
the Newsletter and YOUR Web site
www.turtlecreekba.com

Want to know whether you have paid or not OR how
MUCH do you owe?

CLICK HERE
(updated 3-11-2020)
The spread Sheet shows ONLY the amount(s) due.
IF you have paid,
then the spread sheet will show you as "Paid" or with a "$00.00" balance
and
a very big THANK YOU for YOUR help!

If you are having a problem, please email
me at artjiles@artjiles.com or call or text me at 918.258.2298 and let
me know. Anything can be worked out, but we must know the
problem before we can find the solution.
As of November 1st the dues are considered late and become
subject to being turned over to a Collection Agency for Collection.
If that happens, it does, and will, affect your Credit Report,
So Please, take the time to send your Check.
When YOU do not pay your dues, there are repairs and/or maintenance items
that cannot be fixed or replaced. Your dues go a long way at keeping
Turtle Creek looking great, so

Please make Check out to
TURTLE CREEK HOA
FOR $50.00
and either mail it or drop it by
1224 South Chestnut Avenue
YOU CAN LEAVE IT IN THE MAIL BOX (NOT CASH, PLEASE)

Want to know whether you have
paid or not OR how
MUCH do you owe?
CLICK HERE
(updated 3-11-2020)
********************************************************************************************************************
If you've been waiting for a sign… this may be it!

I know that you have heard this next statement for years,
but unlike other times, even I am impressed!
Yesterday(3-10-2020) I met with a few Mortgage lenders
and every one of them,
without
any excepts,
said and showed me what
the interest rates are right now.
3 1/8% to about 3 3/8% (last year at this time 4%+)

HOW long this will last? NO ONE KNOWS
Will it go lower? More than likely, NO!

With the number of homes for sell in the Greater Tulsa area
DOWN by
almost 32%
and with Buyers trying to find that Perfect Home,
this Real Estate market just might be considered
the strongest SELLER'S Market since about 1978.

So, if you have been thinking about selling your present home
and then either upsizing or downsizing
YOU
could not ask for a Better Real Estate Market than
RIGHT NOW!
Stop Thinking! DO IT NOW!
CALL
Art Jiles
918.258.2298
or
email me at artjiles@artjiles.com
****************************************************************************************************************************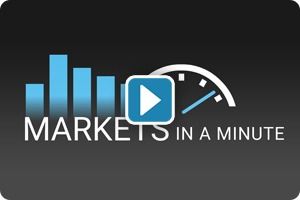 UPDATED 3-30-2020
brought to you by
Phillip Morrow
Mortgage Loan Officer/AMC Mortgage
Mobile:918.605.0228
NMLS No.492991, AMC Branch NMLS # 182383
7211 South Yale Avenue, Tulsa 74136
updated 3-30-2020
****************************************************************************************************************************
NEW FEATURE
ONLY IN OKLAHOMA!
https://www.onlyinyourstate.com/states/oklahoma/
click on the above link for some surprises about our state
(it is safe site)
************************************************************************************************************
NEW FEATURE!

How does this
REAL ESTATE Market
of today compare to 2019?

February 2019
compared to
February 2020
click on the above to see the report (PDF file)
updated 3-18-2020
*******************************************************************************************

Click here for UNBELIEVABLE Interest Rates

*********************************************************************************************
Most Affordable Place to Live
You just might be surprised
updated 3-20-2020
Winter 2020
Turtle Creek
February 5,2020
*********************************************************************
Click here for 2019 Christmas Decorating
more to come too
*****************************************************
TURTLE CREEK'S
ANNUAL
Halloween Parade
OCTOBER 31, 2019
(RAIN OR SHINE)
6:30pm
Line up at the Corner of West Memphis PLACE and South Beech Court
Prizes in Each AGE Category for the "Cutest", Most "Original" and the "Scariest"
PLUS
Everyone gets a bag of Candy!
HOMEOWNERS
Give some thought to just coming to see this event,
It's a fun event!

AND Here at LAST
Click here for 2019 Turtle Creek Halloween Parade (at last)
updated 12-17-2019
*******************************************************************************

Art Jiles

Art Jiles
Broker Associate
Coldwell Banker Select
8522 East 61st Street
Tulsa, Oklahoma 74133
918.258.2298
artjiles@artjiles.com email
******************************************************************************************
Best Movers in the Greater Tulsa Area
report provided by Kelli Miller with KOTV-Channel 6
click here to review
updated 10/2018
****************************************************************

HOUSING NEWS
Nearly 60% of Americans Say Now's the Time to Buy

Each month, Fannie Mae's Home Purchase Sentiment Index (HPSI) surveys Americans to measure their interest in homebuying and home selling. The index looks at how people view the housing market, home prices, mortgage rates, their jobs, income, and expectations for the future. In February, the HPSI was relatively flat from the month before but remained near all-time highs.

In fact, the survey found that 59 percent of Americans believe now is a good time to buy a house and 67 percent say it's a good time to sell. Doug Duncan, Fannie Mae's senior vice president and chief economist, says the housing market has started the year off strong. "The HPSI remained relatively steady in February, reflecting another month of robust consumer sentiment consistent with strong housing market data to start the year," Duncan said. "In particular, household income sentiment picked back up as more workers saw their wages rise amid tight labor market conditions, helping bolster already strong housing demand."

However, though Americans are optimistic about the housing market and the economy, Duncan warns that February's results don't yet account for the potential economic impact of the coronavirus, which could affect future survey results.

More here.
FINANCE NEWS
How to Choose the Right Renovation Project

There's usually a long checklist of items to go through before selling a house. After all, you want to maximize your profit and make sure your home is attractive to buyers. That's why in addition to cleaning up clutter, planting some flowers, and touching up chipped paint, you may be considering a renovation project. But not all renovations have the same return on investment.

That's why the Appraisal Institute suggests hiring an appraiser to estimate your property's value before and after a potential upgrade. "Real estate appraisers have the local market knowledge required to gauge how an improvement may affect a home's value," Jefferson L. Sherman, president of the Appraisal Institute, says. "While they can't make guarantees, appraisers can use their expertise and experience to help homeowners make wise decisions about which improvement projects to take on."

For example, projects like a garage door replacement, a minor kitchen remodel, or replacing old windows and siding will provide a bigger return on investment than some other projects, according to Remodeling magazine. Getting a professional opinion before doing any work can help give you confidence that you're making the smartest choice for your home and finances.

More here.
MORTGAGE NEWS
Mortgage Rates Fall to All-Time Lows

According to the Mortgage Bankers Association's (MBA) Weekly Applications Survey, average mortgage rates fell last week across all loan categories, including 30-year fixed-rate loans with both conforming and jumbo balances, loans backed by the Federal Housing Administration, and 15-year fixed-rate loans. The drop brought rates to their lowest level since 2012 and matched an all-time survey low.

Joel Kan, MBA's associate vice president of economic and industry forecasting, said that rates fell due to uncertainty about the coronavirus. "Market uncertainty around the coronavirus led to a considerable drop in U.S. Treasury rates last week, causing the 30-year fixed rate to fall and match its December 2012 survey low...," Kan said. "Homeowners rushed in, with refinance applications jumping 79 percent – the largest weekly increase since November 2008."

Kan says that rates should remain low for at least the near future and will help Americans who hope to refinance their home or purchase a house this spring. The MBA's weekly survey has been conducted since 1990 and covers 75 percent of all retail residential mortgage applications.

More here.
ECONOMIC NEWS
Goods and Services Deficit Down by $3.3 Billion

According to the U.S. Census Bureau and the U.S. Bureau of Economic Analysis' most recent report on the goods and services deficit, it was down by $3.3 billion in January, to a total of $45.3 billion.

January had $208.6 billion worth of exports which was $0.9 billion less than the month before. The decrease in exports was caused by a decrease in exported civilian aircraft, crude oil, and fuel oil. $253.9 billion worth of imports came into the U.S. in January, which was $4.2 billion less than the previous month's imports. This was mainly caused by a decrease in imported industrial supplies and materials.

In January, the U.S. had the biggest surplus in trade with South and Central America, while the biggest deficits were with China and the European Union.

More here.
Kevin Swift & Candice Randolph (The Swift Team)

Sales Manager
NMLS# 217982; NMLS # 141599
9216 South Toledo Ave.
Tulsa, OK 74137
Direct: 918-902-8951

teamswift@firstunitedbank.com

updated 3-27-2020
Becoming a Home Maintenance Pro: Tips for Homeowners
<![if !vml]>
<![endif]>
Many homeowners don't think about home maintenance until something breaks, but that's not the best way to take care of your home. Whether you're a new homeowner or have been settled for years, it's never too late to cultivate some home maintenance habits. Here are three tips to help you protect your investment and keep your property in good shape for years to come:





Create and Follow a Home Maintenance Schedule
A good place to start is by following a home maintenance schedule. Just as your car needs to have an oil change, your home and yard will need some regular maintenance. Home maintenance schedule apps such as HomeZada and Centriq are an easy way to get yourself on track.

You'll need to mow your lawn, clean your gutters and perhaps even top your trees from time to time. For pest control, you may need to spray or have ground treatment performed a few times a year, too. When it comes to appliances, make sure to send in any warranties and follow the maintenance recommendations in your owner's manual. For older appliances, many documents can be found online.

Don't be afraid to do some research and speak with professionals about maintenance specific to your location.

Have All of Your Home Systems Checked Regularly
It's important to get your electrical, plumbing and HVAC systems checked annually to keep them in good shape. Some of these tasks can be done yourself; for instance, you might need to clean your air filters, remove debris from the vents and flush out your water heater.

For more technical inspections, check customer reviews on Yelp, Angie's List, Google, Facebook and the BBB when searching for a new company. Always go with one that is experienced, licensed, bonded and insured.

Follow a Cleaning Schedule
Home maintenance often focuses on repair work, but keeping your home clean can be just as important. In addition to once a week tasks such as vacuuming and dusting the shelves, deep cleaning every month or so can save you big in the long run. Moving furniture around, pulling out the washer and dryer to clean behind them and clearing out the garage gives you a chance to inspect for pest problems, water damage and similar issues that can quickly escalate into expensive repairs.

Being a homeowner is very rewarding on many levels, but homeownership comes with a great deal of responsibility. As long as you put in some effort on a regular basis, you should have no problem keeping your home in good repair.
***********************************************************************************
BE KIND, Please
If you have pets and they are barking most of the time and YOU can hear them, so can your neighbors.
So, in the spirit of Kindness, PLEASE do everything possible to limit their barking before your neighbors call the Police
************************************************************************************
TURTLE CREEK'S (2018)
ANNUAL
Halloween Parade
OCTOBER 31, 2018(RAIN OR SHINE)
6:30pm
Line up at the Corner of West Memphis PLACE and South Beech Court
Prizes in Each AGE Category for the "Cutest", Most "Original" and the "Scariest"
PLUS
Everyone gets a bag of Candy!
Click here for 2018 Turtle Creek Halloween Parade (at last!)
updated 12-11-2018
IF you do nothing else, just come and see some the "spooks" and "stuff"! You will enjoy the evening!
(go back to "home" page, look on right side for pictures of this great event, below are years 2012 and 2013)
***************************************************************************************
Thinking about a Buying or Upgrading or Replacing your Present Security System?
Then check these reviews courtesy of KOTV-Channel 6
Security Systems REVIEWS
(updated 10-15-2018)
Personal Note
After a recent break-in here in Turtle Creek, especially just 2 doors north of me, I purchased a 4 Camera, 1080P, Modem, wireless System. The
views are extremely sharp, clear and in color. You can access the system via your Smart Phone, You are notified every time there is motion detected by
the Camera(s). You can subscribe to their services or simply monitor the activity through your phone, lap top, desk top or iPad or other devices.
I purchased the system at Best Buy for about $775.00 and paid $125.00 to have someone install and show me how it works. (well worth it the first time around)
They work on their own Battery System and they are rechargeable BUT I strong suggest that you have the System hard wired (plug into electric outlets)
This avoids trips up the ladder to take down and recharge the Battery. I did buy an extra Battery just to have it ready when the ONLY one that I have
on a battery dies, this takes about 3 months depending on the amount of activity the camera senses. The more it sees, the faster the battery dies. Those over the
garage pickup motion south bound, north bound and in the driveway. The other is located towards the backyard where is watching the side garage door.
I like it and would recommend it strongly. It is NOT the answer to prevent but rather to catch those that are up to no good or to just see who pulled up into
the driveway.
Next time you walk by the house, look way up over the garage.
You are being watched and you just tripped the motion
detector
updated 4-1-2019
******************************************************************
Are you doing the little things homebuyers love?
March 14 2019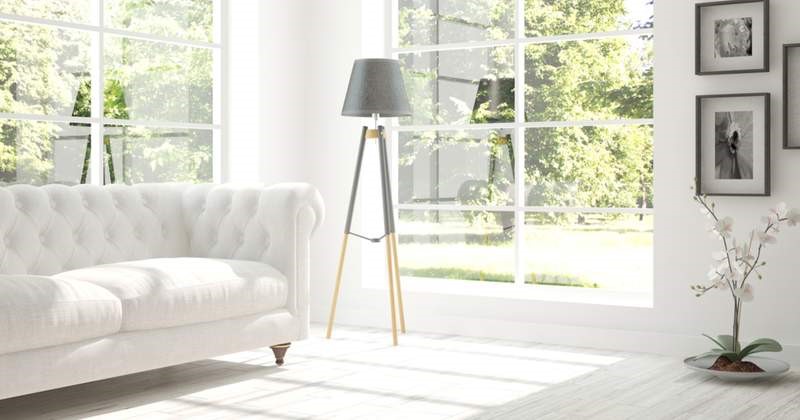 There's never been a better time to sell a home.
Millennials are ready for homeownership and renters are seeing consistent rent increases. This means more buyers than ever are on the market for a home like yours.
Home equity is also at all-time highs, which makes now the perfect time to sell and get more cash to put toward your next home.
Considering listing your home? Let's start with the proven ways to maximize your returns:
1. Clear the clutter. Crammed closets and overfilled garages can give buyers the impression your property is short on space. Declutter aggressively to accentuate the storage possibilities buyers get excited about.
Pro Tip: Buyers love to open cabinets and drawers. Clear those spaces, too.
2. Maximize the possibilities. A potential home should be a blank slate -- a space buyers can imagine making their own. Keep personal items to a minimum and aim for a neutral look.
Pro Tip: Set the dinner table so buyers can visualize coming home after a long day.
3. Brighten it up. Expose as much natural light as possible. For darker or interior rooms, use high-wattage bulbs in light fixtures.
Pro Tip: A fresh coat of light paint makes a home feel cheerful and shows pride of ownership.
4. Rearrange the furniture. Can people move around without bumping into furniture? Does the layout invite guests to sit down and relax?
Pro Tip: To invite conversation, don't make a TV the focal point of any room.
5. Outside views matter. Exteriors make a critical first impression. Ace yours by repainting your entry door and polishing the door handle. Potted plants on patios or balconies also make the outside of your home feel welcoming.
Pro Tip: Colorful flowers on window sills look great indoors and add to the outside appeal.
Do you need help staging your home? Or maybe you have budget concerns about upgrades needed before you list. Reach out today. Let's make sure we maximize the appeal of your home, simply and cost-effectively.
(Updated 3-17-2019)
***********************************************************
Selecting the Appropriate Level of Care Chart
Click here to view (this is a PDF File)
updated 8-15-2018
I would suggest printing this page for easy reading
***********************************************************
Please Check out this page for actions taken for such things as DEAD Cars, Trailers, RV's, PODS
Homes Reported to the City of Broken Arrow for City Code Violations
updated 1-3-2020
***********************************************************
Click here to see the NEW Signs at our Entrances

While this sign will not prevent Solicitors from coming into
Turtle Creek, now YOU can now tell them this is a
"NO SOLICITING NEIGHBORHOOD" per city Ordinance 3207
If they persist,
call the
"NON EMERGENCY"
phone number at
918-259-8400
They will be happy to send an Officer out to correct the problem
updated 3-17-2018
City of Broken Arrow Phone Numbers

Emergencies 911

Police Department (non-emergency) 918.259.8400
City Hall 918.251.5311
Fire Department 918.259.8360
Animal Control 918.259.8311
Action Center 918.258.3587
Parks and Recreation 918. 259.7007
General Services 918.259.8373
Court Clerk 918.451.8558
Utility Payments 918.259.8409
After hours Emergencies for Water and Sewer 918.259.8400
Broken Arrow Public Schools 918.259.4300
Broken Arrow Chamber of Commerce 918.251.1518
Emergencies 911
To see Christmas Decorating Contest Winners Click here
Christmas Decorating Contest Winners
***********************************************************************************
Wind Chill Chart! (NEW 1-13-2018)
thought we would add this so that when you go outside on those
cold days, you will wear the proper clothing for that day's weather

************************************************************************************
Turtle Creek
2017 Christmas

Click Here for Turtle Creek 2017 Christmas
**************************************************************************************
The Turtle Creek's Annual

Halloween Parade
Click Here for
2017 Turtle Creek Halloween Parade
updated 11-7-2017
****************************************************************************************
Services Provider Page

Have YOU checked out YOUR Service Providers Page?
Just about anything YOU need done around your home is there!
CHECK IT OUT!
(have a service and want to be there? send me what services you provide with
references and we will check it out!)
updated 1-8-2018
***************************************************************************************
update 5/9/2019
Motorcycle Safety Course

ADDITIONAL LINK http://www.brokenarrowok.gov/494/motorcsafety-course (click on additional link)

This course is designed to teach experienced riders how to survive riding on our roadways.
The course is taught by seasoned, police motorcycle officers that know what it takes to stay safe on a motorcycle

Pam and I have taken this course twice and I highly recommend it to anyone that rides a bike.
You might be surprised what you will learn. We were!

********************************************************************************************
Turtle Creek's
annual
Halloween Parade 2016
October 31, 2016
TURTLE CREEK'S
Yard of the Week
2019
****************************************************************************
TURTLE CREEK'S
Yard of the Week
2018
*****************************************************************************
TURTLE CREEK'S
Yard of the WEEK
2017

WE are all winners when we have Homeowners that care!
updated 5-31-2017
*****************************************************************************
TURTLE CREEK'S
Yard of the WEEK
2016
Making Turtle Creek Beautiful
Everyone Wins when we Care!
*****************************************************************************
TURTLE CREEK'S (2018)
ANNUAL
Halloween Parade
OCTOBER 31, 2018(RAIN OR SHINE)
6:30pm
Line up at the Corner of West Memphis PLACE and South Beech Court
Prizes in Each AGE Category for the "Cutest", Most "Original" and the "Scariest"
PLUS
Everyone gets a bag of Candy!
IF you do nothing else, just come and see some the "spooks" and "stuff"! You will enjoy the evening!
(go back to "home" page, look on right side for pictures of this great event, below are years 2012 and 2013)

**************************************************************
School THEN and NOW
**************************************************************
Turtle Creek Homeowner's Association has had to implement a new policy.

If you have a problem or concern and want to air it out with any of the Board Members please email them or drop a note by
1224 South Chestnut Avenue with your concern or complaint BUT have the honor of signing and giving your address so
that your concern or complaint can be properly addressed and corrected.
Your concerns and complaints are kept private and will not be shared with anyone.
Unsigned and/or anonymous comments will simply be ignored with no action taken.
When they are signed with a name, address (email address too) and phone number we will make
certain that you know what action has been taken.
*************************************************
<![if pub11]> HAVE YOU Checked the City of Broken Arrow Crime Report Lately?
(Go back to the "HOME" page and scroll down to City of Broken Arrow Crime Report-put in your address, click on search)
https://www.crimereports.com/
**********************************************************************
Allergy Reports (this is a "pdf" document)
VERY important INFORMATION YOU should READ! (this is a "PDF" Document)