UPDATED 4-20-2019
Just click on the notices and that will take you to the Document YOU would like to see

Beautiful Spring Flowers Right here is Turtle Creek


updated 4-19-2019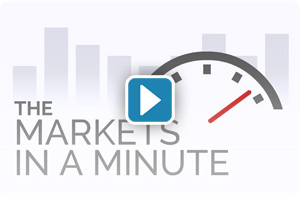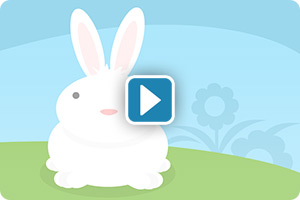 The Weekly Market Report by
Phillip Morrow
with
AMC Mortgage
**************************************************************************************************************************
YOUR NEW 2019/2020 Turtle Creek HOA Statements
have been mailed to you
If YOU did not get your statement, Please call or Text
Art Jiles
918.258.2298
or email
artjiles@artjiles.com
just click on the above email address
Your Dues go a long way at getting things done
here in Turtle Creek!
THANK YOU!

Remember, YOUR dues are used to maintain the Entrance,
Maintain and Pay for the
Sprinkler System, The Electric service, Water Service,
The Plantings and Maintenance of the Entrance,
Christmas Decorating Contest, Entrance Decorating for Christmas,
Halloween Parade and Security, The Annual Garage Sale
and ads associated with the sale PLUS the Mowing of the Areas
Along South Aspen Avenue and along West Houston Street,
the Newsletter and YOUR Web site
www.turtlecreekba.com

Want to know whether you have paid or not OR how
MUCH do you owe?

CLICK HERE
(updated 4-20-2019)
The spread Sheet shows ONLY the amount(s) due.
IF you have paid,
then the spread sheet will show you as "Paid" or with a "$00.00" balance
and
a very big THANK YOU for YOUR help!

If you are having a problem, please email
me at artjiles@artjiles.com or call or text me at 918.258.2298 and let
me know. Anything can be worked out, but we must know the
problem before we can find the solution.
As of November 1st the dues are considered late and become
subject to being turned over to a Collection Agency for Collection.
If that happens, it does, and will, affect your Credit Report,
So Please, take the time to send your Check.
When YOU do not pay your dues, there are repairs and/or maintenance items
that cannot be fixed or replaced. Your dues go a long way at keeping
Turtle Creek looking great, so

Please make Check out to
TURTLE CREEK HOA
FOR $50.00
and either mail it or drop it by
1224 South Chestnut Avenue
YOU CAN LEAVE IT IN THE MAIL BOX (NOT CASH, PLEASE)

Want to know whether you have
paid or not OR how
MUCH do you owe?
CLICK HERE
(updated 4-20-2019)
*****************************************************************************************
Best Movers in the Greater Tulsa Area
report provided by Kelli Miller with KOTV-Channel 6
click here to review
updated 10/2018
************************************************************************************************


Becoming a Home Maintenance Pro: Tips for Homeowners
<![if !vml]>
<![endif]>
Many homeowners don't think about home maintenance until something breaks, but that's not the best way to take care of your home. Whether you're a new homeowner or have been settled for years, it's never too late to cultivate some home maintenance habits. Here are three tips to help you protect your investment and keep your property in good shape for years to come:





Create and Follow a Home Maintenance Schedule
A good place to start is by following a home maintenance schedule. Just as your car needs to have an oil change, your home and yard will need some regular maintenance. Home maintenance schedule apps such as HomeZada and Centriq are an easy way to get yourself on track.

You'll need to mow your lawn, clean your gutters and perhaps even top your trees from time to time. For pest control, you may need to spray or have ground treatment performed a few times a year, too. When it comes to appliances, make sure to send in any warranties and follow the maintenance recommendations in your owner's manual. For older appliances, many documents can be found online.

Don't be afraid to do some research and speak with professionals about maintenance specific to your location.

Have All of Your Home Systems Checked Regularly
It's important to get your electrical, plumbing and HVAC systems checked annually to keep them in good shape. Some of these tasks can be done yourself; for instance, you might need to clean your air filters, remove debris from the vents and flush out your water heater.

For more technical inspections, check customer reviews on Yelp, Angie's List, Google, Facebook and the BBB when searching for a new company. Always go with one that is experienced, licensed, bonded and insured.

Follow a Cleaning Schedule
Home maintenance often focuses on repair work, but keeping your home clean can be just as important. In addition to once a week tasks such as vacuuming and dusting the shelves, deep cleaning every month or so can save you big in the long run. Moving furniture around, pulling out the washer and dryer to clean behind them and clearing out the garage gives you a chance to inspect for pest problems, water damage and similar issues that can quickly escalate into expensive repairs.

Being a homeowner is very rewarding on many levels, but homeownership comes with a great deal of responsibility. As long as you put in some effort on a regular basis, you should have no problem keeping your home in good repair.
***********************************************************************************
BE KIND, Please
If you have pets and the are barking most of the time and YOU can hear them, so can your neighbors.
So, in the spirit of Kindness, PLEASE do everything possible to limit their barking before your neighbors call the Police
*************************************************************************************
TURTLE CREEK'S
ANNUAL
Halloween Parade
OCTOBER 31, 2018(RAIN OR SHINE)
6:30pm
Line up at the Corner of West Memphis PLACE and South Beech Court
Prizes in Each AGE Category for the "Cutest", Most "Original" and the "Scariest"
PLUS
Everyone gets a bag of Candy!
Click here for 2018 Turtle Creek Halloween Parade (at last!)
updated 12-11-2018
IF you do nothing else, just come and see some the "spooks" and "stuff"! You will enjoy the evening!
(go back to "home" page, look on right side for pictures of this great event, below are years 2012 and 2013)
***************************************************************************************
Thinking about a Buying or Upgrading or Replacing your Present Security System?
Then check these reviews courtesy of KOTV-Channel 6
Security Systems REVIEWS
(updated 10-15-2018)
Personal Note
After a recent break-in here in Turtle Creek, especially just 2 doors north of me, I purchased a 4 Camera, 1080P, Modem, wireless System. The
views are extremely sharp and clear and in color. You can access the system via your Smart Phone, You are notified every time there is motion detected by
the Camera(s). You can subscribe to their services or simply monitor the activity through your phone, lap top, desk top or iPad or other devices.
I purchased the system at Best Buy for about $775.00 and paid $125.00 to have someone install and show me how it works. (well worth it the first time around)
They work on their own Battery System and they are rechargeable BUT I strong suggest that you have the System hard wired (plug into electric outlets)
This avoids trips up the ladder to take down and recharge the Battery. I did buy an extra Battery just to have it ready when the ONLY one that I have
on a battery dies, this takes about 3 months depending on the amount of activity the camera senses. The more it sees, the faster the battery dies. Those over the
garage pickup motion south bound, north bound and in the driveway. The other is located towards the backyard where is watching the side garage door.
I like it and would recommend it strongly. It is NOT the answer to prevent but rather to catch those that are up to no good or to just see who pulled up into
the driveway.
Next time you walk by the house, look way up over the garage.
You are being watched and you just tripped the motion
detector
updated 4-1-2019
***********************************************************************************
Are you doing the little things homebuyers love?
March 14 2019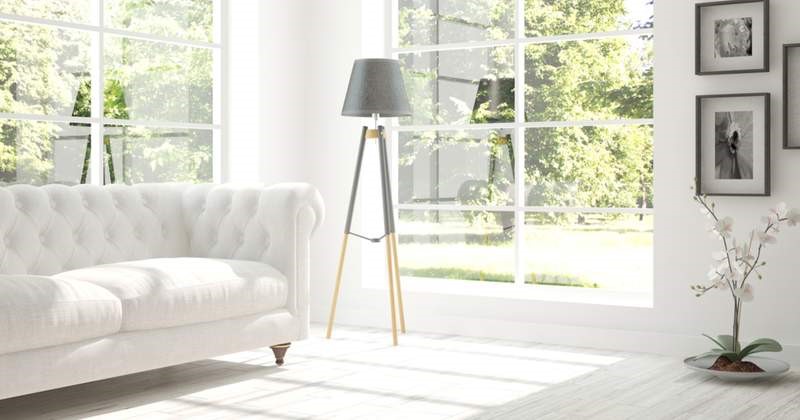 There's never been a better time to sell a home.
Millennials are ready for homeownership and renters are seeing consistent rent increases. This means more buyers than ever are on the market for a home like yours.
Home equity is also at all-time highs, which makes now the perfect time to sell and get more cash to put toward your next home.
Considering listing your home? Let's start with the proven ways to maximize your returns:
1. Clear the clutter. Crammed closets and overfilled garages can give buyers the impression your property is short on space. Declutter aggressively to accentuate the storage possibilities buyers get excited about.
Pro Tip: Buyers love to open cabinets and drawers. Clear those spaces, too.
2. Maximize the possibilities. A potential home should be a blank slate -- a space buyers can imagine making their own. Keep personal items to a minimum and aim for a neutral look.
Pro Tip: Set the dinner table so buyers can visualize coming home after a long day.
3. Brighten it up. Expose as much natural light as possible. For darker or interior rooms, use high-wattage bulbs in light fixtures.
Pro Tip: A fresh coat of light paint makes a home feel cheerful and shows pride of ownership.
4. Rearrange the furniture. Can people move around without bumping into furniture? Does the layout invite guests to sit down and relax?
Pro Tip: To invite conversation, don't make a TV the focal point of any room.
5. Outside views matter. Exteriors make a critical first impression. Ace yours by repainting your entry door and polishing the door handle. Potted plants on patios or balconies also make the outside of your home feel welcoming.
Pro Tip: Colorful flowers on window sills look great indoors and add to the outside appeal.
Do you need help staging your home? Or maybe you have budget concerns about upgrades needed before you list. Reach out today. Let's make sure we maximize the appeal of your home, simply and cost-effectively.
(Updated 3-17-2019)
**************************************************************************************
Selecting the Appropriate Level of Care Chart
Click here to view (this is a PDF File)
updated 8-15-2018
I would suggest printing this page for easy reading
******************************************************************************************************
Please Check out this page for actions taken for such things as DEAD Cars, Trailers, RV's, PODS
Homes Reported to the City of Broken Arrow for City Code Violations
updated 8-15-2018
****************************************************************************************************************************
Click here to see the NEW Signs at our Entrances

While this sign will not prevent Solicitors from coming into
Turtle Creek, now YOU can now tell them this is a
"NO SOLICITING NEIGHBORHOOD" per city Ordinance 3207
If they persist,
call the
"NON EMERGENCY"
phone number at
918-259-8400
They will be happy to send an Officer out to correct the problem
updated 3-17-2018
City of Broken Arrow Phone Numbers

Emergencies 911

Police Department (non-emergency) 918.259.8400
City Hall 918.251.5311
Fire Department 918.259.8360
Animal Control 918.259.8311
Action Center 918.258.3587
Parks and Recreation 918. 259.7007
General Services 918.259.8373
Court Clerk 918.451.8558
Utility Payments 918.259.8409
After hours Emergencies for Water and Sewer 918.259.8400
Broken Arrow Public Schools 918.259.4300
Broken Arrow Chamber of Commerce 918.251.1518
Emergencies 911
To see Christmas Decorating Contest Winners Click here
Christmas Decorating Contest Winners
***********************************************************************************
Wind Chill Chart! (NEW 1-13-2018)
thought we would add this so that when you go outside on those
cold days, you will wear the proper clothing for that day's weather

************************************************************************************
Turtle Creek
2017 Christmas

Click Here for Turtle Creek 2017 Christmas
**************************************************************************************
The Turtle Creek's Annual

Halloween Parade
Click Here for
2017 Turtle Creek Halloween Parade
updated 11-7-2017
****************************************************************************************
Services Provider Page

Have YOU checked out YOUR Service Providers Page?
Just about anything YOU need done around your home is there!
CHECK IT OUT!
(have a service and want to be there? send me what services you provide with
references and we will check it out!)
updated 1-8-2018
***************************************************************************************
update 7-27-2018
Motorcycle Safety Course

ADDITIONAL LINK http://www.brokenarrowok.gov/494/motorcsafety-course (click on additional link)

This course is designed to teach experienced riders how to survive riding on our roadways.
The course is taught by seasoned, police motorcycle officers that know what it takes to stay safe on a motorcycle

Pam and I have taken this course twice and I highly recommend it to anyone that rides a bike.
You might be surprised what you will learn. We were!
I know that the courses are over for this year but keep watching here for next years schedules
********************************************************************************************
We recently changed who does our Landscaping and maintenance at our Entrances
on West Louisville Street and West Oakridge Street


Jennifer will keep and maintain these entrances all year long with new plantings
in the Spring and then again in the Fall.
Look for LOTS of new Plants, NEW Colors, and an array of beautiful Plants that once again will
make Turtle Creek a Colorful peaceful and beautiful place to live and raise a family
Jennifer does do personal homes and will turn your home into a place of beauty
**********************************************************************************
Turtle Creek's
annual
Halloween Parade 2016
October 31, 2016

TURTLE CREEK'S
Yard of the Week
2018
*****************************************************************************************
TURTLE CREEK'S
Yard of the WEEK
2017

WE are all winners when we have Homeowners that care!
updated 5-31-2017
********************************************************************************************************************
TURTLE CREEK'S
Yard of the WEEK
2016
Making Turtle Creek Beautiful
Everyone Wins when we Care!
********************************************************************************************************************
TURTLE CREEK'S
ANNUAL
Halloween Parade
OCTOBER 31, 2018(RAIN OR SHINE)
6:30pm
Line up at the Corner of West Memphis PLACE and South Beech Court
Prizes in Each AGE Category for the "Cutest", Most "Original" and the "Scariest"
PLUS
Everyone gets a bag of Candy!
IF you do nothing else, just come and see some the "spooks" and "stuff"! You will enjoy the evening!
(go back to "home" page, look on right side for pictures of this great event, below are years 2012 and 2013)

*******************************************************
School THEN and NOW
************************************************************************
Turtle Creek Homeowner's Association has had to implement a new policy.

If you have a problem or concern and want to air it out with any of the Board Members please email them or drop a note by
1224 South Chestnut Avenue with your concern or complaint BUT have the honor of signing and giving your address so
that your concern or complaint can be properly addressed and corrected.
Your concerns and complaints are kept private and will not be shared with anyone.
Unsigned and/or anonymous comments will simply be ignored with no action taken.
When they are signed with a name, address (email address too) and phone number we will make
certain that you know what action has been taken.
****************************************************************************************************************
<![if pub11]> HAVE YOU Checked the City of Broken Arrow Crime Report Lately?
(Go back to the "HOME" page and scroll down to City of Broken Arrow Crime Report-put in your address, click on search)
https://www.crimereports.com/
**********************************************************************
Allergy Reports (this is a "pdf" document)
VERY important INFORMATION YOU should READ! (this is a "PDF" Document)