Becoming a Home Maintenance Pro: Tips for Homeowners
Many homeowners don't think about home maintenance until something breaks, but that's not the best way to take care of your home. Whether youíre a new homeowner or have been settled for years, itís never too late to cultivate some home maintenance habits. Here are three tips to help you protect your investment and keep your property in good shape for years to come:




Create and Follow a Home Maintenance Schedule
A good place to start is by following a home maintenance schedule. Just as your car needs to have an oil change, your home and yard will need some regular maintenance. Home maintenance schedule apps such as HomeZada and Centriq are an easy way to get yourself on track.

You'll need to mow your lawn, clean your gutters and perhaps even top your trees from time to time. For pest control, you may need to spray or have ground treatment performed a few times a year, too. When it comes to appliances, make sure to send in any warranties and follow the maintenance recommendations in your ownerís manual. For older appliances, many documents can be found online.

Don't be afraid to do some research and speak with professionals about maintenance specific to your location.

Have All of Your Home Systems Checked Regularly
It's important to get your electrical, plumbing and HVAC systems checked annually to keep them in good shape. Some of these tasks can be done yourself; for instance, you might need to clean your air filters, remove debris from the vents and flush out your water heater.

For more technical inspections, check customer reviews on Yelp, Angie's List, Google, Facebook and the BBB when searching for a new company. Always go with one that is experienced, licensed, bonded and insured.

Follow a Cleaning Schedule
Home maintenance often focuses on repair work, but keeping your home clean can be just as important. In addition to once a week tasks such as vacuuming and dusting the shelves, deep cleaning every month or so can save you big in the long run. Moving furniture around, pulling out the washer and dryer to clean behind them and clearing out the garage gives you a chance to inspect for pest problems, water damage and similar issues that can quickly escalate into expensive repairs.

Being a homeowner is very rewarding on many levels, but homeownership comes with a great deal of responsibility. As long as you put in some effort on a regular basis, you should have no problem keeping your home in good repair.
Are you doing the little things homebuyers

LOVE?

March 14 2019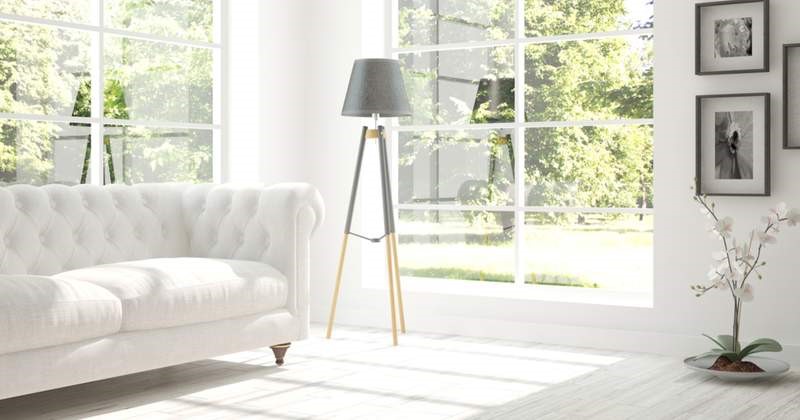 Thereís never been a better time to sell a home! We are selling homes faster than at this same time last year. Think about it, but don't think about it too long or you just might miss out!
Millennials are ready for homeownership and renters are seeing consistent rent increases. This means more buyers than ever are on the market for a home like yours.
Home equity is also at all-time highs, which makes now the perfect time to sell and get more cash to put toward your next home.
Considering listing your home? Letís start with the proven ways to maximize your returns:
1. Clear the clutter. Crammed closets and overfilled garages can give buyers the impression your property is short on space. Declutter aggressively to accentuate the storage possibilities buyers get excited about.
Pro Tip: Buyers love to open cabinets and drawers. Clear those spaces, too.
2. Maximize the possibilities. A potential home should be a blank slate -- a space buyers can imagine making their own. Keep personal items to a minimum and aim for a neutral look.
Pro Tip: Set the dinner table so buyers can visualize coming home after a long day.
3. Brighten it up. Expose as much natural light as possible. For darker or interior rooms, use high-wattage bulbs in light fixtures.
Pro Tip: A fresh coat of light paint makes a home feel cheerful and shows pride of ownership.
4. Rearrange the furniture. Can people move around without bumping into furniture? Does the layout invite guests to sit down and relax?
Pro Tip: To invite conversation, donít make a TV the focal point of any room.
5. Outside views matter. Exteriors make a critical first impression. Ace yours by repainting your entry door and polishing the door handle. Potted plants on patios or balconies also make the outside of your home feel welcoming.
Pro Tip: Colorful flowers on window sills look great indoors and add to the outside appeal.
Do you need help staging your home? Or maybe you have budget concerns about upgrades needed before you list. Reach out today. Letís make sure we maximize the appeal of your home, simply and cost-effectively.
updated 3-16-2019